Colour Blind Awareness Day
WHAT ARE WE DOING FOR COLOUR BLIND AWARENESS DAY 2020?
Welcome to Colour Blind Awareness Day 2020!
Show us your #blurple!
This year we'd like you to share images of your everyday colour mix-ups to social media to help people with normal colour vision understand how they can help make life easier. Everyday problems which are very annoying to you are a sure bet to be annoying to everyone else with colour blindness!
We're calling this 'Show us your #blurple' and we'd love you to share your ideas for a new colour names that can explain these problem colour combinations. Think #blurple #grellow #gred #grink.
Which mixed up colours do you see below? #blurple? #grellow? #grorange?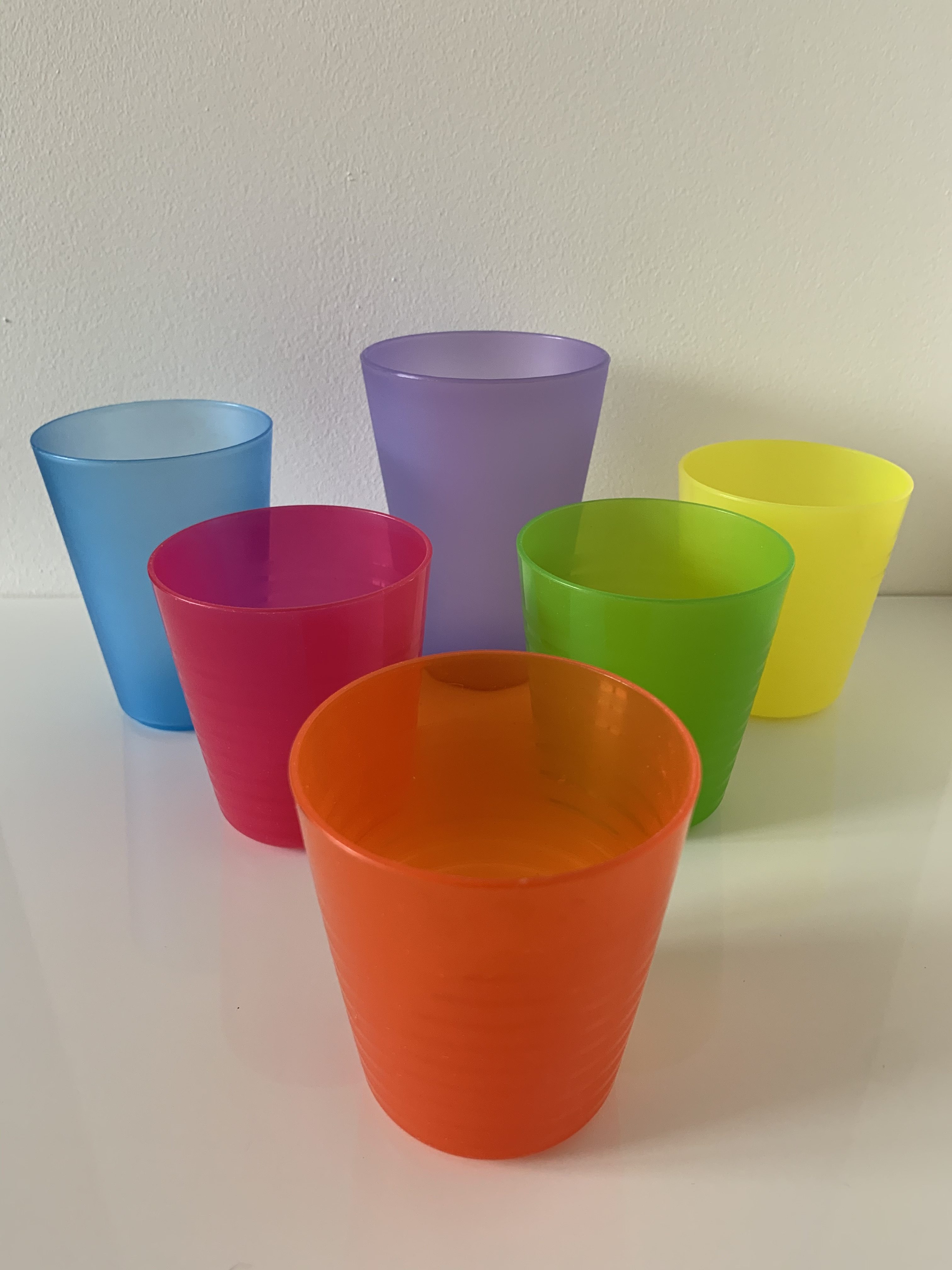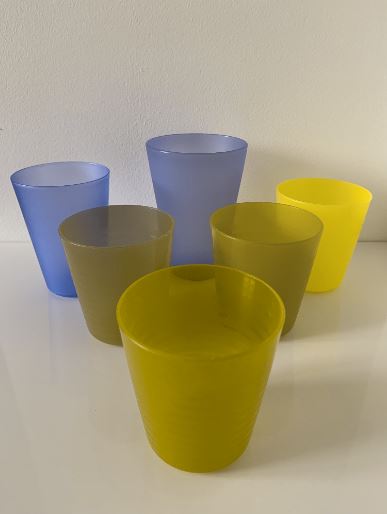 On the left a picture of plastic cups, 'normal colour vision', on the right is a 'colour blind simulation'. The colours on the left from back left to right are blue, purple and yellow, in the middle row red and green, with orange at the front.
Post your own colour mix ups to social media and don't forget to copy us in so we can share them too! @colourblindorg is all you need for Twitter or Instagram. Don't forget to share the usual hashtags too!
#ColourBlindAwarenessDay or #ColorBlindAwarenessDay
#Iam1in12 #Iam1in200 (if you are colour blind and you want to let people know)
#1in12boys #1in12men #1in200girls #1in200women
For sports fans we've teamed up with some National Football Associations to bring our message to a much wider audience. This year we will be supported by some big names from the world of football. If you'd like to support our #TACBIS project (Tackling Colour Blindness in Sport) for Colour Blind Awareness Day 2020 you can find a pack of information for use on social media here Colour Blind Awareness Day 2020 Supporter's Brief.
6th September 2019
WELCOME TO COLOUR BLIND AWARENESS DAY 2019!
We need your help!
This year for Colour Blind Awareness Day our focus is on boosting our ongoing #Iam1in12 and #1ineveryclassroom campaigns with a new animation video which aims to help children with colour blindness by highlighting the problems they face in school and when playing sport.
Watch it here!
Our research shows that often colour blind children don't like to admit to being colour blind. So, we need role models with colour blindness and an army of supporters to make children proud of their colour blindness and more willing to ask for help.
With this in mind, we are asking for your help. We all have the ability to support children and young people to find their voice, to be proud to say they are one of millions of people who are #Iam1in12 (or #Iam1in200 for girls) and to ask for help when they need it.
We would be very grateful if you help us by filming a short 'selfie' video and/or share our hashtags below to your social media on 6th September 2019 to show your support for our campaign.
We hope that together we can get the message across to coaches, parents, teachers and children alike and open the conversation for change.
Thank you!
Just one week to go!
Please keep checking here for our imminent Press Release. We need you!
Here's a sneak peek from our new campaign to be released on 6th September.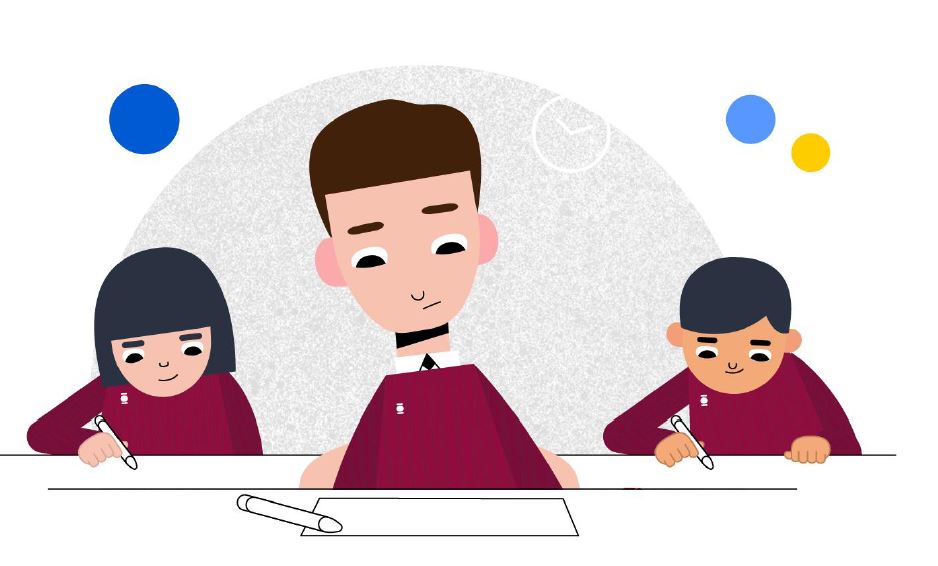 Posted 30th August 2019
Just 3 weeks to go until Colour Blind Awareness Day 2019!
After the huge success of our football animation in 2018 (thanks to the FA and UEFA), this year we're creating a new animation video to highlight the problems facing colour blind children in their education. We'll be posting it here and across our social media pages on the day. We've seen the draft and we're very excited!
We'll also be asking colour blind people from all walks of life to post selfie videos to social media using our hashtags. We want everyone who's colour blind to be proud to be #Iam1in12 or #Iam1in200.
We'd love it if families and friends will join in by posting selfie videos to show they stand up for the colour blind people they know. Teachers can help by posting videos in support of their #1ineveryclassroom colour blind pupils.
We're keeping our fingers crossed that a few colour blind celebrities might join in too!
More to follow soon! Posted 16 August 2019.
As usual we'll be celebrating Colour Blind Awareness Day on 6th September 2019. We're currently working on a new project for this year's celebration so watch this space for more information coming soon!
In the meantime please continue to enjoy our Gif and message from last year and please keep supporting our campaign by commenting on social media quoting any or all of the hashtags below.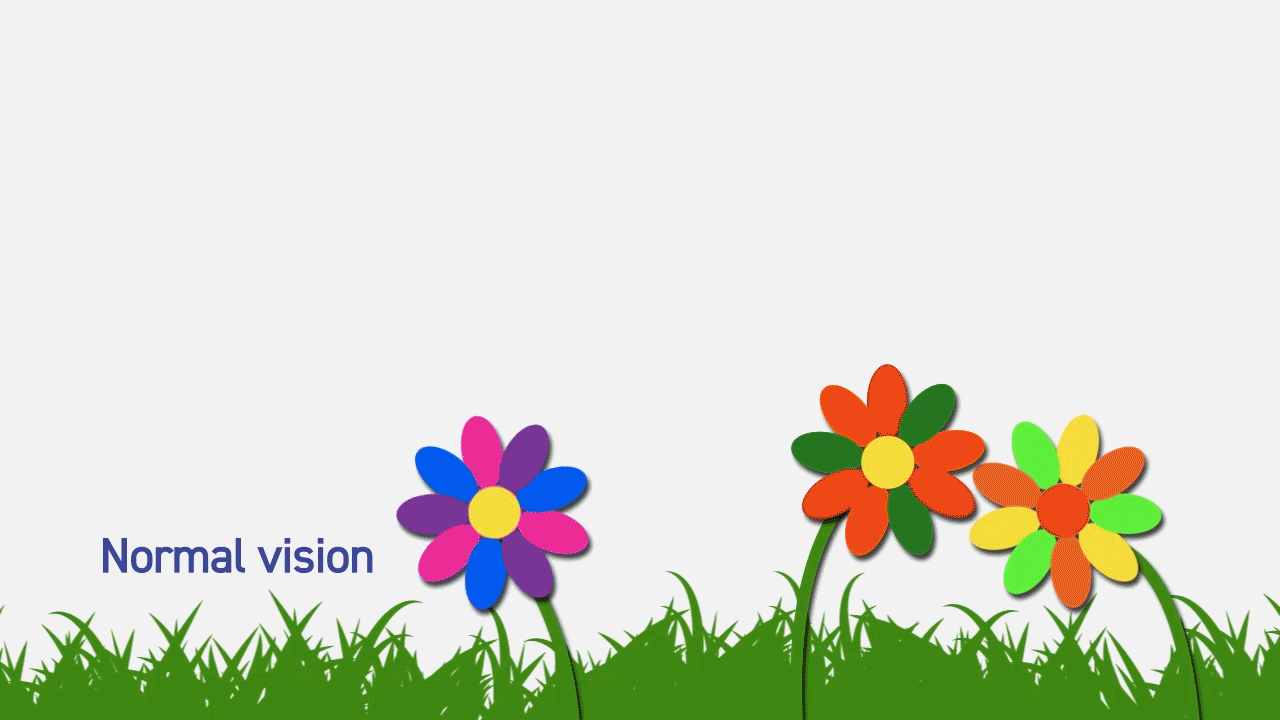 Posted June 2019

#ColourBlindAwarenessDay
#Iam1in12 #Iam1in200
#1in12boys #1in12men #1in200girls #1in200women
#1ineveryclassroom
#Iwishmyteacherknew
#kickthestigma

This year we're especially keen to highlight issues in the classroom and will be publishing your comments about your experiences at school using #Iwishmyteacherknew on our social media accounts.
We're proud to have the continued support of our amazing friends
The Football Association
UEFA
ColorAdd
Centre for Access to Football In Europe (CAFE)
Level Playing Field
…and our social media followers around the world and we hope to make Colour Blind Awareness Day 2018 the biggest ever!
Without raising the profile of colour blindness nothing will change, meaning colour blind people – you, perhaps, or your children, relatives, friends, colleagues and sporting heroes, will continue to face discrimination in school, at work, watching and playing sport, at the shops or just browsing the internet.
Don't be left out – join in and be part of the revolution!
Let's create positive change for over 300 million people on Colour Blind Awareness Day 2018!

info@colourblindawareness.co.uk

ColourBlindAwareness

@colourblindorg @cbfootballfans

@colourblindorg